Citizenship by investment​
Donation
$150,000
National Transformation Fund
Minimum Investment
$220,000
Approved Business Venture
Time to citizenship
4 – 6
months
Visa free access
140+
Countries & territories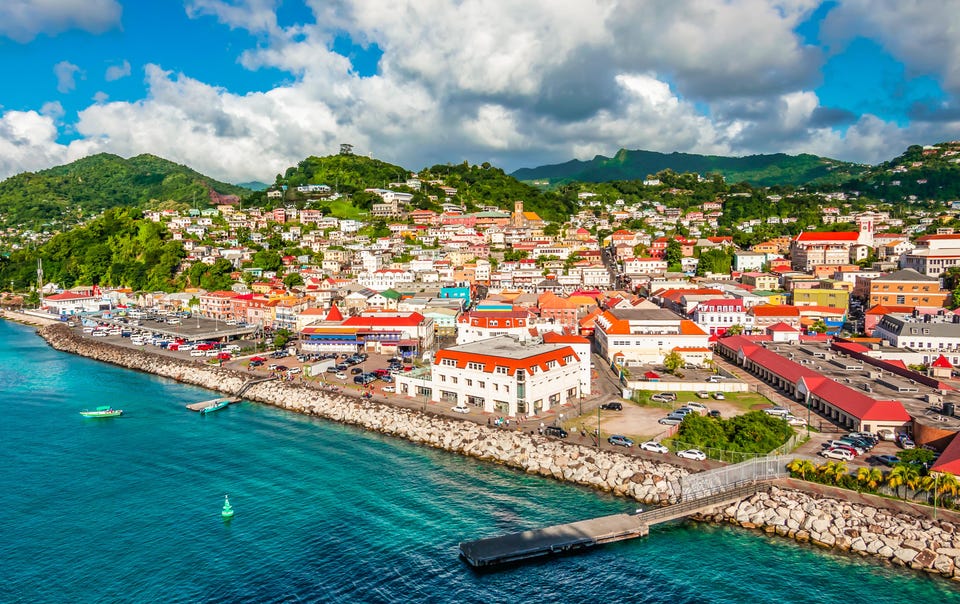 Grenada is a small island nation located in the Caribbean, known for its picturesque landscapes, stunning beaches, and vibrant culture. It is also one of the most attractive destinations for those seeking a second citizenship through investment. Grenada's Citizenship by Investment (CBI) program is considered one of the most reputable and efficient programs in the world. In this blog post, we will explore the benefits of Grenada's CBI program and why it is an excellent choice for those seeking a second passport.
Visa-free travel
Grenada passport holders enjoy visa-free or visa-on-arrival travel to over 140 countries worldwide, including the United Kingdom, China, and Schengen countries. This benefit is particularly useful for businesspeople and frequent travelers who need to travel frequently without being hindered by visa requirements.
Family-friendly program
Grenada's CBI program allows investors to include their spouse, dependent children under 30, and dependent parents over 55 years old in their application. This makes it an ideal program for families looking to secure a better future for themselves and their loved ones.
Fast processing times
Grenada's CBI program has a fast processing time of approximately three months, making it one of the quickest programs in the world. This is beneficial for investors who need to secure their second passport quickly.
Tax benefits
Grenada is a tax-friendly jurisdiction, with no personal income tax or inheritance tax. This makes it an attractive destination for investors looking to reduce their tax liabilities.
No residency requirement
Unlike other citizenship programs, Grenada's CBI program does not require investors to reside in the country for any length of time. Investors can obtain a passport without ever having to set foot in Grenada.
Dual Citizenship permitted
There is no need to renounce your current citizenship(s), and your home authorities are not notified of your new citizenship.
Main applicant requirements
18+ years of age
Good health
No criminal record
Successfully pass due diligence checks
Receive approval by the Government
Confirmed investment sources
Spouse of the main applicant
Adult children (biological or adopted) under 30 years of age
Parents above 55 years of age